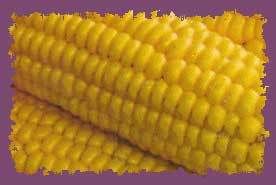 UMP candidate Nicolas Sarkozy has been blisteringly attacked over his idea to create a minister of immigration and national identity, but a
new poll
suggests that most of the French are on his side.
55% of those polled were favorable to the creation of the ministry, which breaks down to 30% completely in favor and 25% who like the idea and what it has stirred up. While the idea is generating strong support from the right, 73% of the socialists are against it, along with 40% of those who follow the center-right UDF of Francois Bayrou.
Yet if this was good news for Sarkozy, he got another
unexpected gift
today. Greenpeace dumped 8 tons of genetically modified corn in front of his Paris headquarters in order to protest the fact that he has not yet endorsed a moratorium on the planting of genetically modified crops. Although they can still access the building, the mailman explained that as far as the mail is concerned, "They will wait."
Technorati tags:
Ségolène Royal
,
Segolene Royal
,
Nicolas Sarkozy
,
Le Pen
,
Bayrou
,
UMP
,
PS
,
politics
,
politique
,
présidentielle
,
actualité
,
news
,
France