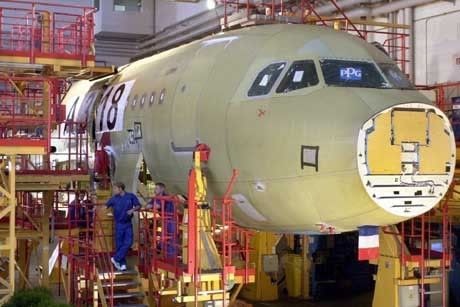 Nicolas Sarkozy
met with union members
today at an Airbus factory, where he sounded surprisingly populist in comparison to his normally business friendly rhetoric.
"I will oppose with all my force, if I am elected president of the Republic, that which a shareholder asks for dividends in a company where one removes 10,000 jobs: either there is money, or it is not. If there is not to keep the employees, there is not to remunerate the shareholders, that is clear. (...)

I want the raising the moral standard of capitalism. I do not believe in capitalism which does not have ethics, not morals. I believe in capitalism of the creators, not of the speculators or of the predators."
With the latest polls putting Bayrou within inches of the second round, Sarkozy knows that he must tone down his pro-capitalism to prevent Bayrou's more mild reforms from capturing the minds of a nervous French populace. This will continue to be a challenge, as Bayrou is consistently beating Sarkozy in one on one matchups. Sarkozy can only be thinking one thing: let Segolene win.
Technorati tags:
Ségolène Royal
,
Segolene Royal
,
Nicolas Sarkozy
,
Le Pen
,
Bayrou
,
UMP
,
PS
,
politics
,
politique
,
présidentielle
,
actualité
,
news
,
France